HaVACo 12 Inch Round Plastic Ceiling Diffusers With Boot

HaVACo 12 Inch Round Plastic Ceiling Diffusers With Boot

HaVACo's Quick Connect no-tool install and removal ROUND ceiling diffusers with register boot features fast, easy accessibility when cleaning or painting ceilings. The Easy Attach Knob lets you easily remove just the diffuser which cleans quickly with mild soap. Manufactured from high-impact, paintable plastic, they PLENUM Rated (UL 2043) for commercial ceilings.
• Standard and deep Capital Crown profiles
• MADE IN THE USA
• Won't Rust, Corrode, Discolor, or Fade
• High impact, paintable plastic.
• Easy No-Tool install and removal for cleaning or painting the ceiling.
• Air Diffusion Council's Recommended 2" Collar Length.
• PLENUM RATED (UL 2043) for Commercial ceilings
• Available with a rotary damper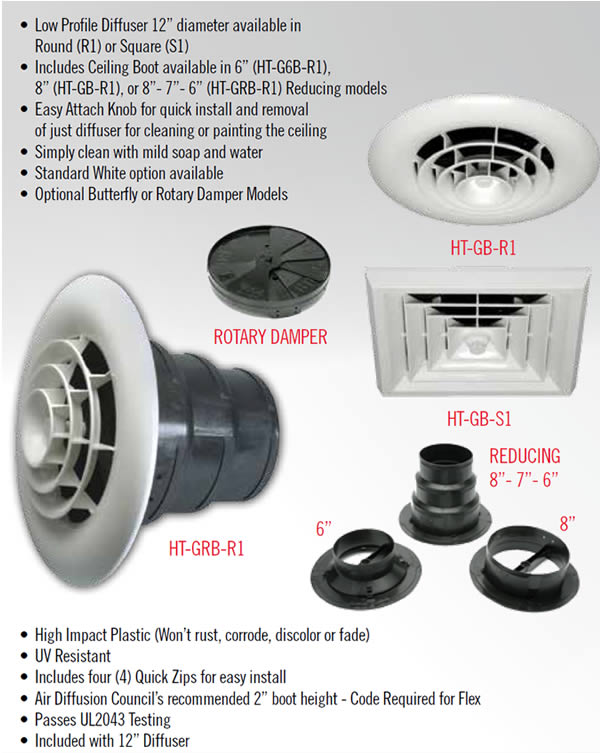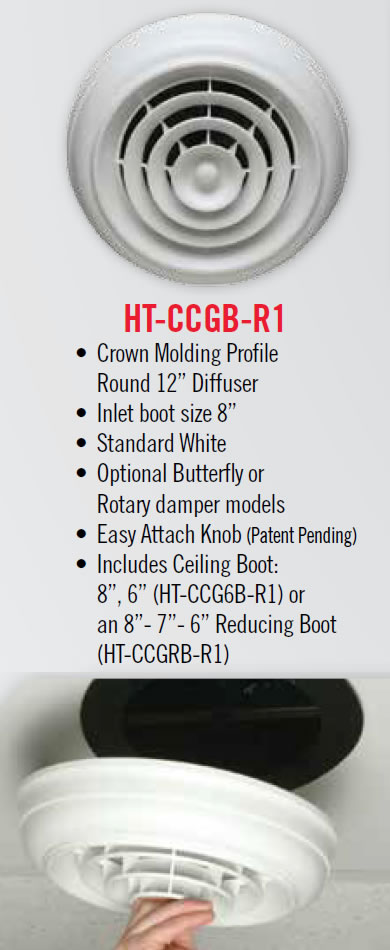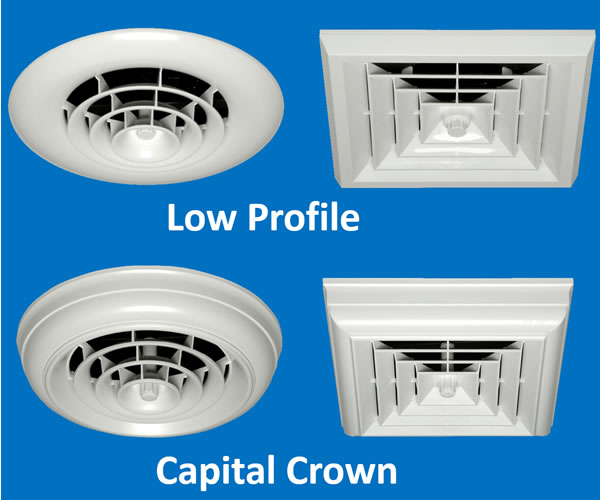 PRODUCTS MARKED 'IN-STOCK' ARE AVAILABLE TO SHIP FROM EITHER OREGON (TOP MAP) OR PENNSYLVANIA (BOTTOM MAP). ALL OTHER ITEMS SHIP FROM PA.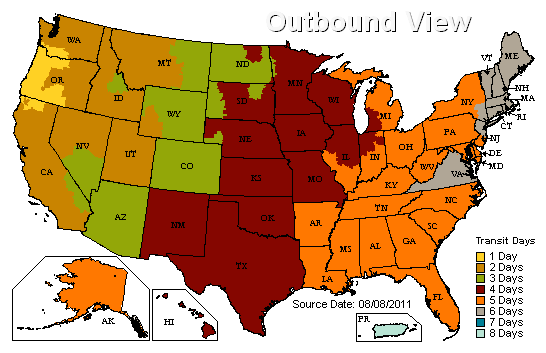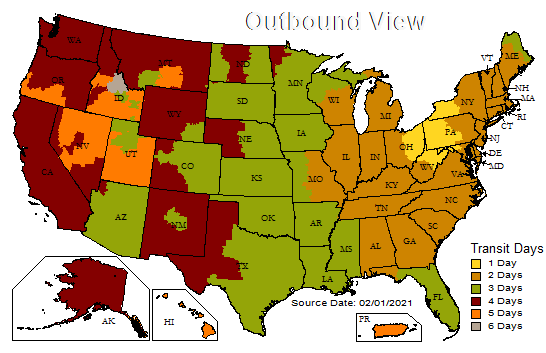 Related Products
Square 12 inch plastic ceiling diffusers. Capital Crown and lower profile models. With quick connect 8/7/6 reducing boot.

2 X 2 ft plastic 3 cone supply lay-in diffusers. ** 10 inch ** pre-molded boot. White or black ABS.

ROUND grille only or grille with damper for limited clearance side or top entry applications. Plastic.

ROUND plastic ceiling diffusers with an integral ceiling box. Quick tear off bands allow for easy size changes and swinging clips for fastening to the ceiling.